Find a Parking spot.
In 3 minutes.
Slickest, most comprehensive app on the market. From Search to Pay.
One-stop shop parking app
Parking is a fragmented and frustrating experience. Helpless drivers need multiple apps to complete their journey. One app (if it exists) to find on-street parking. A few others to get real-time occupancy of off-street parking. Once they found it, they use Waze or Maps to navigate towards them. And when they are finally parked, they use yet another app to pay for their session. Macaron is the only app offering a unified and transparent experience. From search to pay.
On-street
Real-time and predictive data at the tip of your finger. Macaron knows exactly where available parking spots are in nearby streets. Predictive model indicates where drivers are most likely to find a parking spot and features a probability percentage. Real-time are
real parking spots
detected by our sensors and drivers only need to pick the one they prefer.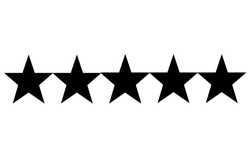 Finally!
A very useful app that shakes up the industry and really changes our lives! Simple and effective. Thank you.